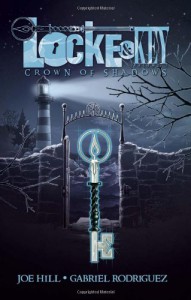 Locke and Key: Crown of Shadows
As suspected, Sam Lesser is still around – and very angry at Zack/Luke/Dodge.
The depiction of drunk mom – tragic.
Kinsey is no longer scared or sad, but very angry with drunk mom.
Tyler is torn.
Kinsey makes new friends (besides creepy Zack whom she still believes to have a crush on) – good for her! She's quite reckless, though, not only endangering herself but others. At least, she's still able to feel remorse.
Evil shadows, badass Tyler, Kinsey saves the day!
More questions, suspense still growing. Series is still awesome!